President
Damien P. Foster, CPA
Damien has served a large array of clients in various industries and states. Prior to Foster & Dolleck, Damien worked for a regional accounting firm in Omaha, Nebraska where he worked with clients in private industry, government, and non-profits. Damien has significant experience in providing accounting, auditing, and consulting services.
Community Service and Volunteering
Stonebridge Christian Church Sunday School Teacher
Vice Chairperson- Board of Commissioners- Douglas County Housing Authority
Vice President- Family Housing Advisory Services Board of Directors
Treasurer- Midlands African Chamber (MAC)
Educational Background
BSBA, Accounting, University of Nebraska at Omaha, Omaha, NE
Bachelor of Science, Midland Lutheran College, Fremont, NE
Manager, Accounting and Tax
Aaron C. Hill, MBA
Aaron joined Foster & Dolleck, CPA's in March 2018. He graduated from Bellevue University in August 2020, receiving a Masters in Business Administration with a concentration in Accounting. Prior to Foster & Dolleck, Aaron worked in public transportation in the Omaha Metropolitan area. Aaron is experienced in federal income tax preparation, payroll tax preparation, QuickBooks, business plan preparation, budget planning, and audit organization. He looks forward to continuing to gain the experience and knowledge necessary to effectively provide our wide range of services to our clients.
Community Service and Volunteering
Banister's Leadership Academy – Board of Directors & Finance Committee Chair
American Institute of Certified Public Accountants
Nebraska Society of Certified Public Accountants
Kappa Beta Delta International Honor Society
Omaha Public Schools – Budget Advisory Committee
Theta Alpha Psi Fraternity Incorporated – Treasurer
Metro Area Transit – Union Executive Board Member
Habitat for Humanity
Educational Background
MBA, Accounting, Bellevue University, Bellevue, NE
Bachelor of Science, Bellevue University, Bellevue, NE
Office Manager/Accounting Associate
Sarah M. Sewell

Sarah has been with Foster & Dolleck, CPA's since it purchased the firm in November 2017. Prior to that she worked for the old firm and has a total combined service of 12 years with both firms. Sarah is a jack of all trades as she not only runs the daily operations of the office but also manages the books for several of our key clients. Sarah also handles the reporting for all of F&D's political clients.
Accounting Associate
Jay Voss
Prior to Foster & Dolleck, Jay worked in title services helping residential and commercial groups navigate the post-closing process on properties. In 2022, Jay went back to her formal education in mathematics and became a self-taught independent contractor for bookkeeping. She brings an eye for auditing analysis and excellent customer service to the Foster & Dolleck team.
Bachelor of Science, University of Nebraska at Lincoln, Lincoln, NE
Business Partners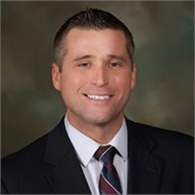 Cole G. Stichler, CFP
Stichler Wealth Management, LLC
President & Founder
Stichler Wealth Management (SWM) and their owner, Cole G. Stichler, CFP®, are the exclusive wealth management partner firm of Foster & Dolleck, CPA's
Tax preparation services has been a service that Stichler Wealth Management has provided their clients for several years. The tax preparation division of their firm has grown substantially. Because of this growth, a partnership between Foster & Dolleck, CPA's and Stichler Wealth Management was formed by merging SWM's tax division into Foster & Dolleck, CPA's.
Cole remains a registered tax preparer with Foster & Dolleck, CPA's, which will allow his firm to continue to offer the tax preparation services that his wealth management clients have come to rely on. By having Cole and SWM as our partner wealth management firm, Foster & Dolleck, CPA's clients are in a favorable position to leverage the expertise of both firms to better position their financial futures.
More About Cole G. Stichler, CFP® and Stichler Wealth Management
Cole founded his firm in 2014. Prior to founding the firm, he spent several years with a local bank wealth management group. His firm's focus is on providing holistic financial planning and investment services to well established individuals, families, businesses, non-profits, and government agencies. SWM is also a licensed insurance agency with the state of Nebraska & Iowa.
In addition to holding the Series 6, 7, 63, and 65 security licenses, Cole Stichler is a Certified Financial Planner Practitioner™. The CFP® marks identify those individuals who have met the rigorous experience and ethical requirements of the CFP Board, have successfully completed financial planning coursework, and have passed the CFP® Board Certification Examination covering the following areas: the financial planning process, risk management, investments, tax planning and management, retirement and employee benefits, and estate planning.
Cole has a bachelor's degree in business administration from Nebraska Wesleyan University. He took his MBA coursework at Creighton University. Cole and his wife Katie have been married for over 12 years. They have two boys: Trevor, and Brody. Cole and Katie own and operate other businesses in the Omaha metro area, ranging from private early childhood education schools to commercial real estate. In their free time they enjoy attending and coaching their sons' sports teams, supporting local non-profit organizations, and traveling to spend time with their extended families.
For more information on Stichler Wealth Management, please visit: