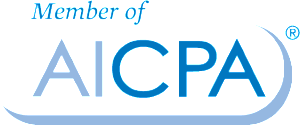 Foster & Dolleck CPA's
Omaha, Nebraska, CPA Firm
Foster & Dolleck, CPA's got its start as KRL Accounting & Tax, LLC.  KRL and was founded in Omaha, Nebraska in May 2014.  In December 2017 KRL purchased the Omaha Certified Public Accounting firm of Dolleck & Frederes, P.C.   Dolleck & Frederes has over 30 years of service to the Omaha community and surrounding area.  Foster & Dolleck, CPA's was founded with the intent to offer personalized solutions to small business owners.  You can find a large number of individuals and companies out there that can do your accounting, tax, and bookkeeping services.  The question you have to ask though is how will they do it?  Will they do a great job or will they just get it done?  Will they take ownership and pride or just get it done.  Will they think like a business owner and always have your best interest in mind?  How can a business owner focus on growth and the BIG picture when they have to also mind every small detail?
F&D participates in yearly training's and seminars to keep up to date on current accounting and tax standards.  We strive to keep our clients well informed and at the forefront.  With the significant and sometimes highly complicated navigation of payroll and tax laws, new accounting standards, and financial reporting, having a trusted adviser and partner is a must.
Our Affiliations and Certifications
·         Certified Public Accountant (CPA)
·         American Institute of Certified Public Accountants (AICPA)
·         Nebraska Society of Certified Public Accountants